My database isn't showing in PHPMyAdmin
If you've just created a database via the MySQL Databases section of cPanel, you may occasionally find it doesn't display immediately within PHPMyAdmin (stopping you from importing data to it). First thing to say is, don't panic if this happens! This is almost always caused by a glitch where PHPMyAdmin becomes de-synchronised with cPanel.
The easiest way to fix this is by simply changing your cPanel password.
For Shared Cloud/Business accounts you can do this quickly and easily via the Hosting section of your Krystal Client Area - just click on Hosting

and the Reset Password option will display there for each package. The cPanel password can also be reset by clicking Manage and using the cPanel Password - Set Password link.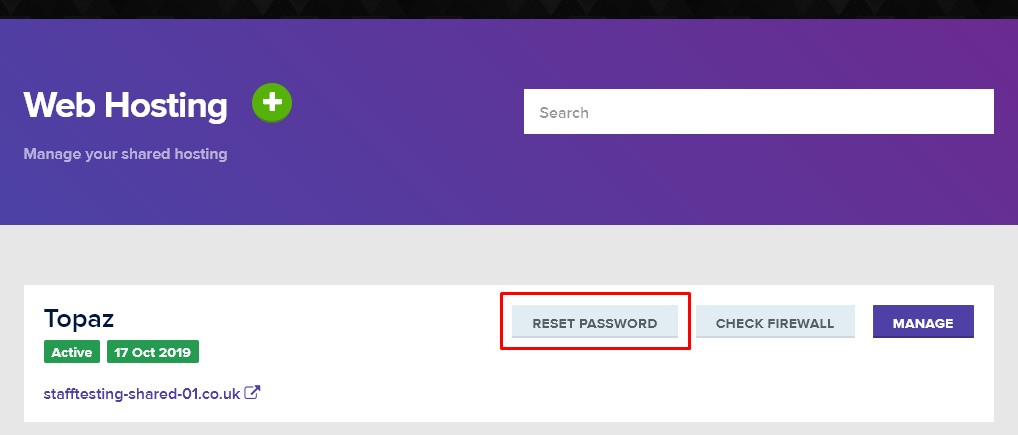 For Reseller resold accounts
If you're trying to reset a resold account's password on a Reseller plan, you'll then need to follow the prompt to login to WHM, and reset the password via the List Accounts section.
Click Manage.

Click Login to WHM.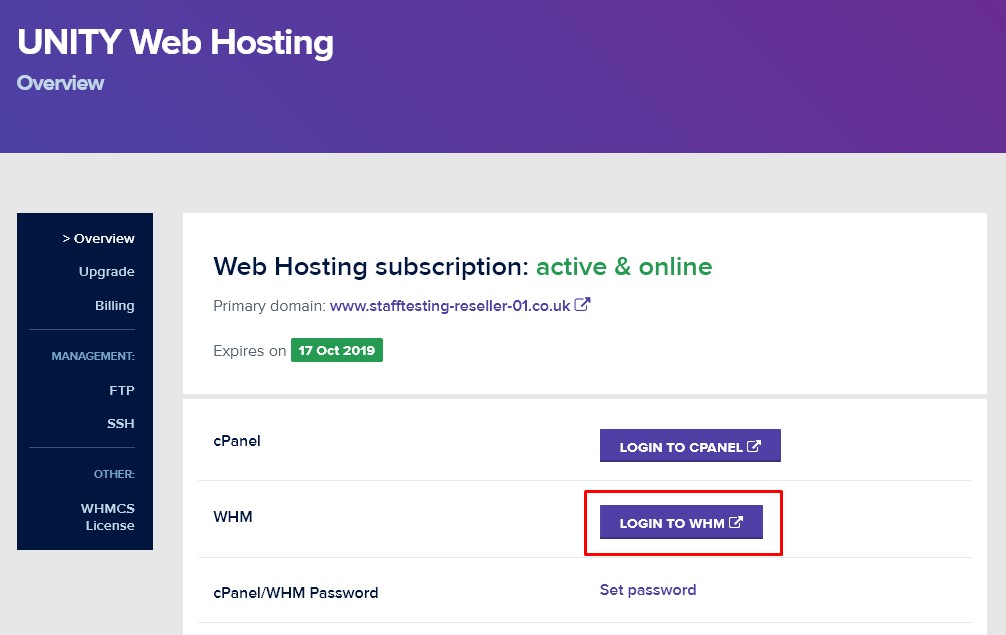 Within WHM, click List Accounts, click the + sign next to the account who's cPanel you'd like to reset. Then enter a new password in the Change Password field and click Change to complete.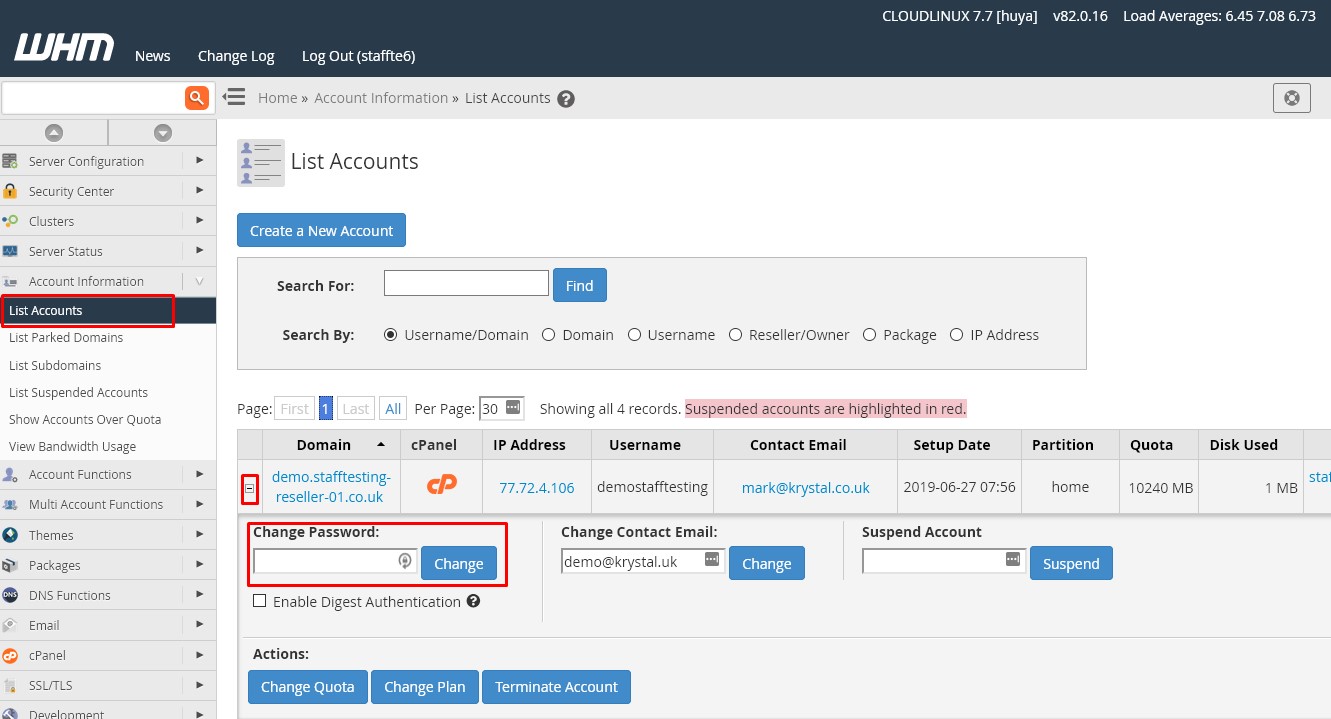 Once this is done, close and re-open cPanel and you should find the database showing in PHPMyAdmin correctly.
---
---