How to cancel a cPanel hosting account or domain
Did you know . . .
Cancelling your hosting package will not automatically cancel any domains you have registered. Please check any domains you have registered, and if you don't wish to keep them please ensure that auto-renew is disabled. Instructions to do so are included in this article.
To cancel your cPanel hosting service you will need to be logged in to your Krystal Client Area.
Click on Hosting to view your cPanel hosting packages.

Click Manage on the package you would like to cancel.

Click Billing in the left column menu.

And then click the Request Cancellation button.

You will be asked to verify your identity once more, and then you can choose whether you wish to cancel your hosting account immediately, or at the end of the current billing cycle.
You will not receive an on-screen confirmation message, but if you try to cancel it again, you will see a message confirming that a cancellation request already exists. You will receive an email confirming the cancellation.
Changed your mind?
If you've changed your mind and would like to stay with Krystal please contact us as quickly as possible to let us know.
We process cancellations automatically and your data (websites and emails) will be deleted when this happens.
If you selected to cancel immediately your data will be scheduled for deletion within a few hours.
If you change your mind, we may be able to halt the cancellation, however if it's already been processed there will be a charge to restore your account from the last available backup and you may lose data from between that backup and when you cancelled.
Turning auto-renew off for domains
From your Krystal Client Area, click 'Domains'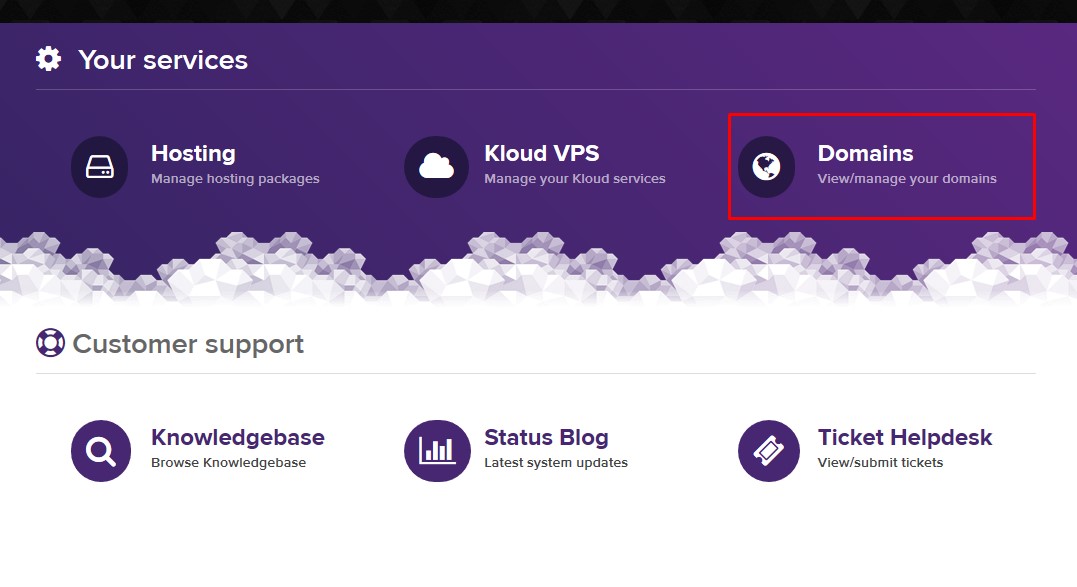 From the list of domains you will see a status of either 'Enabled' or 'Disabled' in the Auto Renew column.
To change whether auto-renew is enabled/disabled for a domain - click on the domain name itself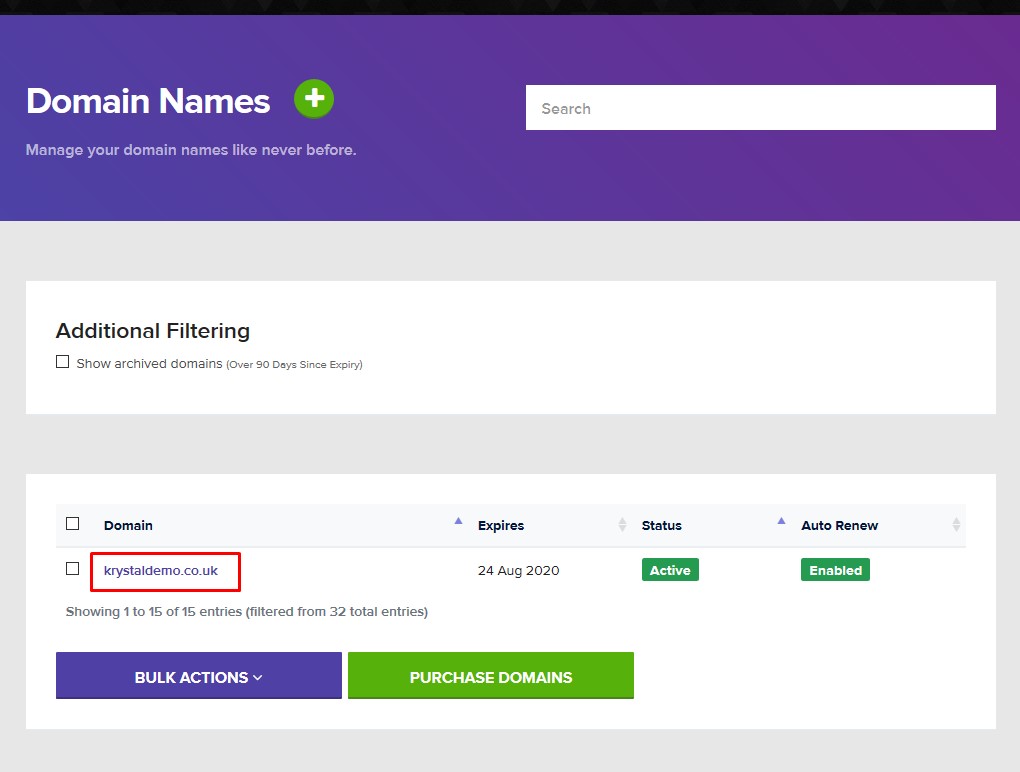 Then click 'Disable Auto Renew' to disable it - the domain will expire at it's renewal date unless you either pay the invoice or set it back to auto-renew. If auto-renew is off, click 'Enable Auto Renew' to turn it on.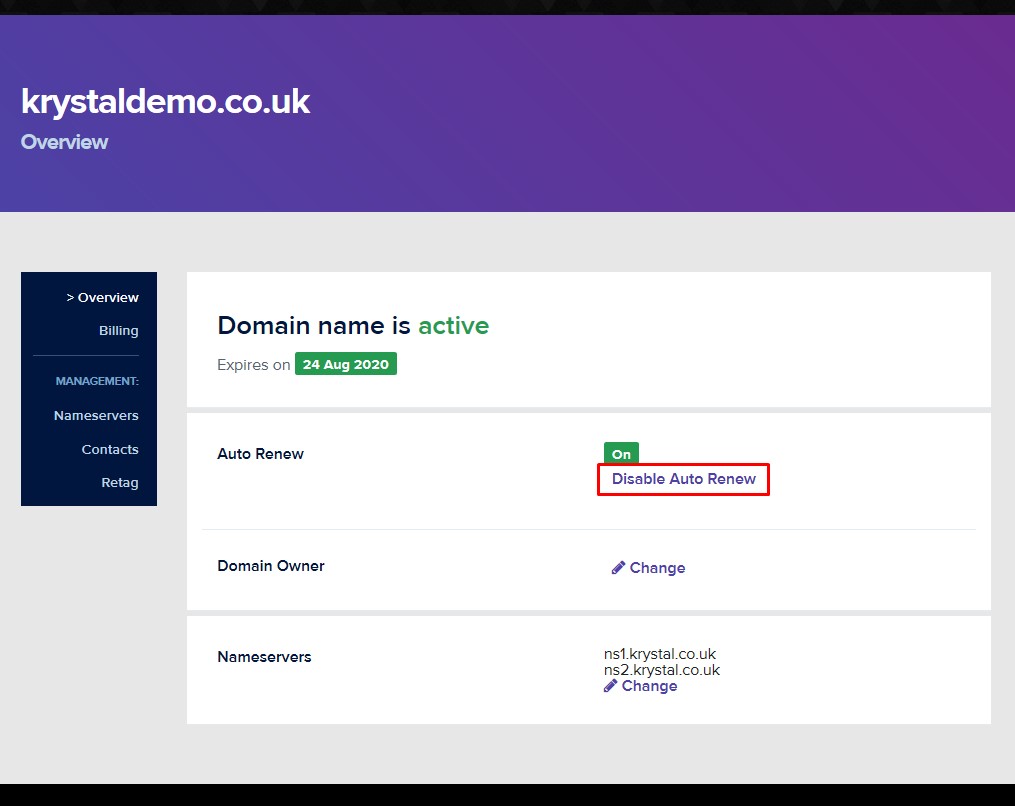 ---
---